Sing-A-Long Grease at the St George Theater
I had so much fun at
"Sing-A-Long Grease"
at the
St George Theater
in Staten Island last weekend. I met with lots of "Grease" fans and had a ball singing my heart out with Sandy and Danny and all the gang!
Sing - a - Long Grease
Props are ready for the big race scene
Met so many nice people who really know how to dress!
The Pink Ladies !
The Cutest Bobby Soxers !
Hey Viv is getting a makeover ! Photo Shoot with Kristopher Johnson
Let's check out how the shots are going....
And here's our new sexy yet sweet retro look at Hey Viv !
We're adding new lines to our store too with dresses from
Sourpuss
, purses by
Folter
and cropped shrugs by
Broadminded
along with our own line under the Hey Viv ! label. Watch for changes at
HeyViv.com
Spring Fling "Happy Kamper" Dress at Hey Viv !
A Celebration of 50's Fashion Inspiration
How are
today's fashions influenced by the 1950's silhouettes and trends
? Rockabilly style celebrates the vintage pin up look with shapely curvy dresses or fit and flare dresses. Combining Fascinators and decorated headbands for an updated 50's look. I was in Manhattan the other day and counted five women wearing a big side bow or embellished headband with a "hat" look.
Hollywood is also on the bandwagon with red carpet dresses from designer's vaults to give a fresh look and inspiration. Jennifer Aniston wears vintage Valentino, Drew Barrymore has been seen in body con dresses from the 80's and Heidi Klum loves vintage Galliano. These one of a kind dresses set new fashion trends and influence how we all want to look.
Heid Klum in Galliano vintage cocktail dress - love the bold red rose !
Street fashion often use vintage fashions in new and creative ways by mixing and matching individual style. Layer new thin cardigans over a vintage fit and flare dress. Sheer vintage dress? wear it over another dress and add leggings. Mix a 50's pencil skirt with a bold new Tshirt and flats. Or add a bright pop of color to update a vintage look.
Look on
Polyvore
for vintage inspiration and new ways to create updated outfits. It's an ever changing fashion show. Have any thoughts on how vintage gets reworked and reused and renewed ? - please post. I'd love to hear it.
Putting on a Show ? Get the Word Out !
Ok, so you're busy putting your show together, casting, rehearsing, staging, selling tickets and more. You have to wear a hundred hats! You also have to get the word out so you can fill those seats.
At Hey Viv we came up with an idea. We sell to schools and local theaters and talk to people all the time about their shows. We also do a lot of social networking - why not put the two together? We've come up with several ideas. Once we hear about a show we put it out on our
Twitter
and post it on our Facebook page called
Theater Community - Post Your Shows
. We're also wo
rking on other places to post and make other connections so stay tuned as we sort this out (suggestions are welcome :) We hope that people will see our posts and repost and retweet to their followers to keep this going.
You may be wondering - Viv, why should I do this ?
This gets your show and links into different channels which helps with search engines.
Hopefully when people search for you or your show they will see and comment and retweet these posts which helps bring you more traffic. It's the circle of life (or at least the circle of the internet :)
Email me
with show information and links and I'll do the
post or go to our Facebook page

Theater Community - Post Your Shows . "like" the page and put it in yourself. And when you see our posts and tweets for other shows share the love - retweet, comment and like. And we'll all benefit. Thanks !
Costuming for Grease, Bye Bye Birdie or any 50's Show
Pin Up Dresses - Flirty Looks and Styling Ideas
Dresses are back in style and selling like hotcakes. This month we're highlighting fit and flare and curve hugging pencil dresses and
some ways to do hair and makeup to complete the look. Hope you have fun with the styles and enjoy every glamorous moment !
"I advocate glamour. Every day. Every minute." Dita Von Teese
Creating the Pin Up Look

-

a list of video resources
Learn all about Pin Up Style with Sorelle Amore and s
atisfy your passion for all things pin up at
pinuppassion.com
You'll find articles on how-to's for everything to do with the pin up lifestyle from the "go to" gal Sorelle Amore


Visit Our New Pinterest Board
Dresses that are

ready for a party !
Let's Put on a Holiday Show
I'm starting to get orders for skirts and scarves - it's that happy time of the year when holiday shows and musicals are being planned. Let's get the lights, costumes and rehearsals going! If you're putting on a show here's a list of resources that I hope you'll find helpful.
In doing research for this blog I came upon an online newsletter for anyone working in community, local and school theater. Pioneer Drama Service has a newsletter with lots of links and resources. "

We invite you to visit them (the links) so that you can get to know numerous theaters, read intriguing articles about drama and, perhaps, connect with other individuals in your field." Here's a link to their latest newsletter

Christmas Plays and Christmas Musicals For the Holiday Season For Churches, Schools and Theatres . You can also check out their other newsletters on different theater topics.
Shake Rattle & Roll - East Texas Style
"Shake Rattle & Roll" ! The magical music of the '50s and '60s is reborn through this unique all female East Texas show group. Known as "the pride of East Texas", they are one of the hottest groups in the South today.
These gals will make you stop, drop and roll with laughter as they take you back to a time of innocence with their beautiful harmony, choreographed moves, comedy and hula hooping skills. (I am so jealous - I can't hula hoop to save my life ! )
Shake, Rattle & Roll at the Pocket Sandwich Theatre
from
Shake, Rattle & Roll
on
Vimeo
.
I've checked out the "Shake, Rattle & Roll" videos and I love their matching costumes and choreographed moves. Makes me want to get up and dance !
Recently I heard from LeAnn Bemis from the group and she says, "
We love entertaining- we are all between the ages of 55 and 62 ( me being the oldest LOL). We have been doing this almost 6.5 years and have 2 cd's out. You do not see many people our age doing this and that we are all women makes it awesome. You see lots of country, gospel, blues and other groups but not all female 50's & 60's show groups ( our show is a Branson style show) Our show is called Music, Comedy, Memories and More. We are always so surprised how many kids from 5-12 that know all the words to the songs we sing. Grandparents are always being the grandkids to our show- they are the song that you understand the words to-lol."
Ms Bermis also says, "We started out entertaining in senior centers and churches and now we entertain in large civic centers and theaters. We open shows for The Coasters, The Country Comedy Tour and Elvis Tribute Artist Donny Edwards and others as well."
The group has shows coming up so check out
www.shakerattleroll4.com
for the latest line up. And keep your dancing shoes handy cause "Shake Rattle & Roll" are rockin' the 50's !
Celebrate a Special Day or Birthday with a "50s" Party
Know someone turning the big 5-O? Or looking for a fun way to celebrate a special birthday or anniversary - Try throwing a 50s style party. The outfits are fun, the music is swinging and you can even play party games. Your guests will enjoy the nostalgic feeling of the 50's as they swing down memory lane. I've compiled a list of resource sites to make your "Back to the 50s" party lively fun.
Hope this gives you inspiration and if you have any ideas or sites that you like – please let me know. 50s parties are fun and I enjoy hearing about your experiences.
Celebrating at the World's Biggest 50's Party at Lead East
Fred (Hey Viv Inventory Department Supervisor)
makes a new friend at Lead East
Dreaming that this Custom Belair is mine !
A lot of car owners hung out by their cars happy to answer questions and show off their hot rods. One nice guy indulged me by letting me sit in his car. Oh Baby! Thank you to Richard Melnik from Yesterday's Memories Auto Club Staten Island. His 1955 Chevy Custom Belair is sweet!
Of course Lead East is also about the music. The DJ in the parking lot set the mood wise cracking, playing classic oldies and giving shout outs to all the attendees. We heard an A Capella group in the hotel bar and enjoyed the 50s Karaoke in the hotel atrium – lots of talent out there. I'm sorry that we couldn't stay for the Sock Hop in the evening – definitely next year. I'm already planning my outfit :)
Best dress at Lead East - Lookin' Good!
You can tell a lot of heart and soul goes into running Lead East and it attracts a fun and friendly bunch of people. Fred and I had a great time - Lead East keep on rockin another 30 years!
Join Me at Lead East - World's Biggest 50s Party
Can't wait for the end of August as I get ready for my first visit to
Lead East -
the world's biggest 50s party. It's happening Wednesday August 29th thru Sunday September 2nd, 2012. That's 5 days of rock and roll, hot cars and sock hops. I'm checking through the event schedule and checking through my wardrobe - where to go and what to wear - what's a girl to do!
Accessorizing Vintage in a New Way
Hey Viv Vintage meets DAGbags......
Combining new accessories with vintage clothes is one way to develop your own unique style.
Consider building a wardrobe with classic silhouettes in neutral colors and then adding colorful accents each season. For example, this little black dress from the 80's takes on a whole new life when it is paired with an orange fabric handbag, this summers "hot" color trend.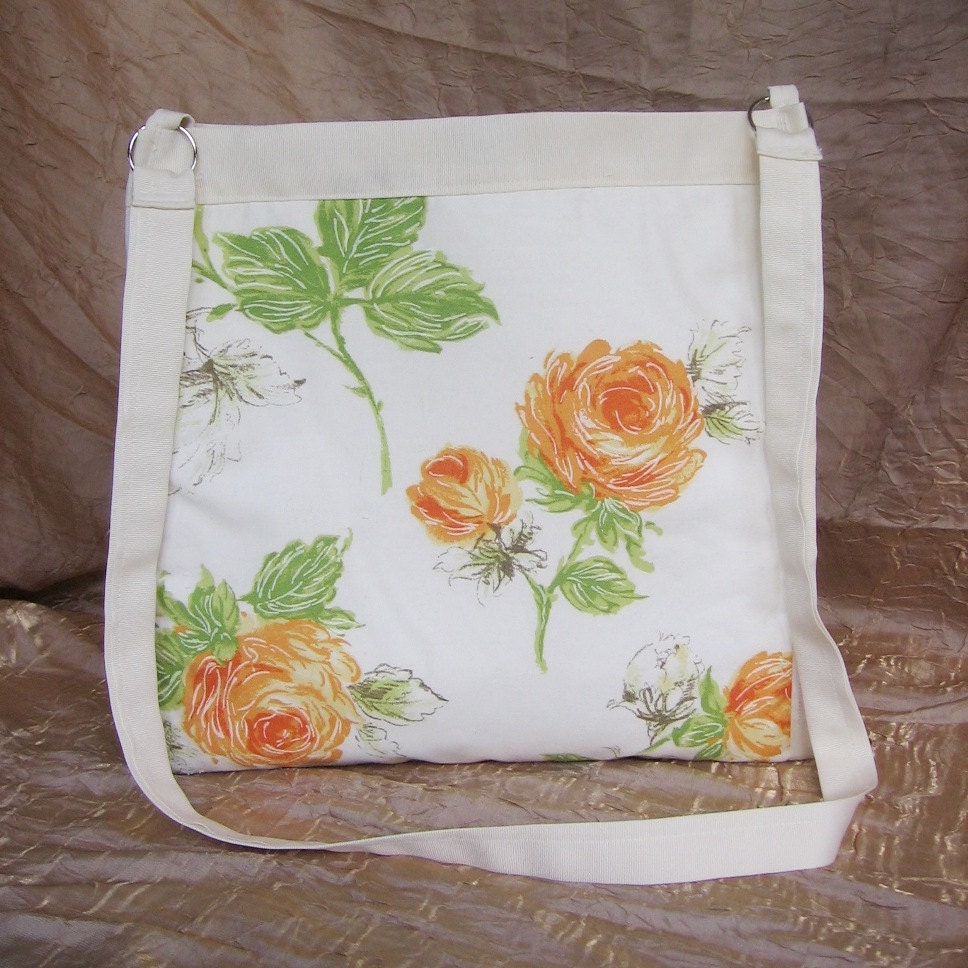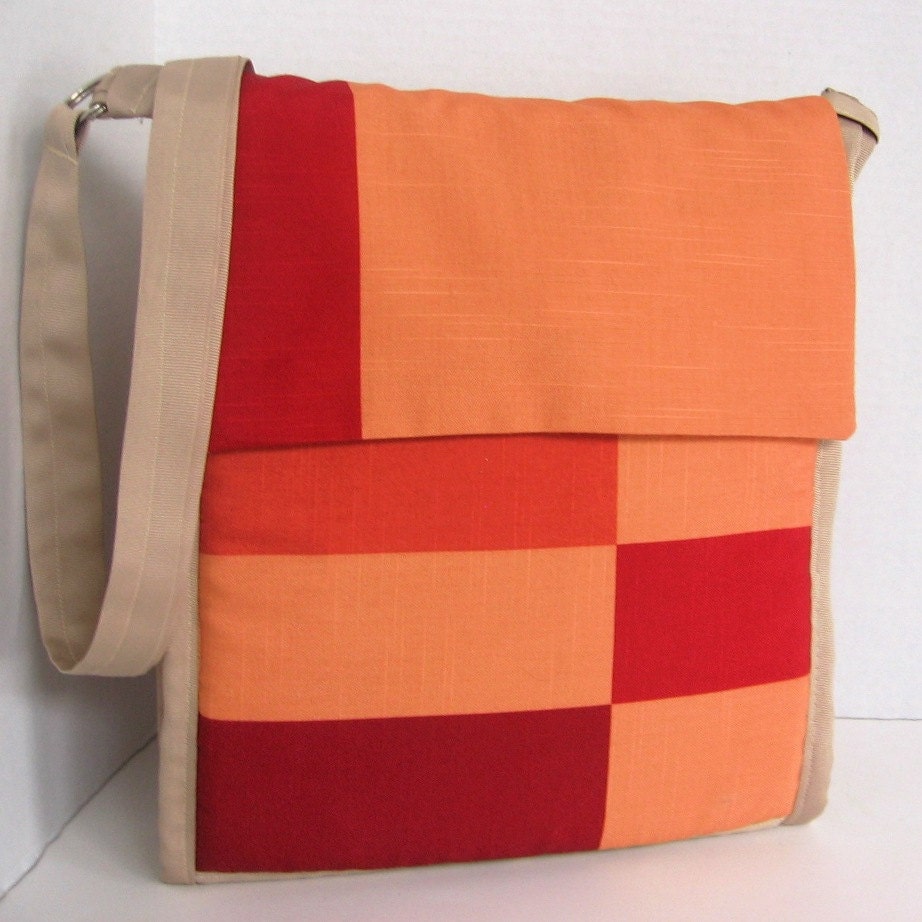 If bright hues are not for you, then color blocking is another way to update this dress. A black and white clutch is just the right accent to add new life to this timeless design. This bag is and made in NYC with upholstery weight designer fabrics, all of the fabrics have a soil and water resistant finish. And the bags are padded to protect your phone, tablets and other valuables.
One of the things I enjoy most about wearing vintage clothing is how unlikely it is to find someone else wearing the same outfit. That is especially true when you accessorize with one of a kind items like these handbags from DAGbags. (www.DAGbags.com)
So if you are looking for ways to stand out from the crowd and look great, consider revitalizing
your vintage wardrobe by adding some of these fresh new accessories. And check out DAGbags.com and HeyViv.com for new ideas.
Pop Beads - Rainbow Fun
Remember
Pop Beads
? They were also called Pop It Beads or Snap Beads. You "pop" the beads together to make a necklace & matching bracelet, then you pull it all apart and start all over again. I had them as a kid and had such fun with them, especially making them together with my girlfriends.
Pop beads
were popular in the 50's, often in pearl or pastel colors. They were introduced as a novelty but quickly caught on as a fashion trend. "Pop beads were made from polyethene and other soft plastics, and by 1956, 40,000 pounds of resin was used every month to produce them."
from
1950s Pop-It Beads
| eHow.com
People are surprised that we carry Pop Beads. (Yes, manufacturers still make them :) They're fun to play with and wear. People have told us they not only wear the Pop Beads but also use them as decoration, as cat collars, as party favors and for science fair exhibits. Please post a comment if you have another use for them - I'd love to hear it.
These beads are a colorful accessory to add to any vintage or fashion look. Go ahead - pop some together and have a little fun with your jewelry!
Hey Viv !
Rockin' 50's Retro Clothing --- from Sock Hop to Swing !
Summer Camp Memories
Hey Viv Loves Retro Desserts & Sundaes at Cold Stone Creamery
Cold Stone Creamery has a new Retro Ice Cream Promotion so I decided to go to my local Cold Stone ice cream parlor for a taste. Would these new/old ice cream creations bring back memories ? Of course, I dressed up in style and took some pictures - retro style Viv with retro style ice cream - can't resist that combo :)
So, enjoy some sweet nostalgia at Cold Stone Creamery this summer. Wear a poodle skirt and crinoline to get in the mood:) Tell'em Hey Viv ! sent ya.
Ready for "Back to the 50's Weekend" at Cascade Park, PA
Cascade Park is a beautiful area that's safe, clean, & a desirable place for recreation. It is a spacious landscape surrounded by breathtaking waterfalls.
The Back to the 50's Weekend at Cascade Park is the most innovative, successful, family fun auto event in the area. Expect at least 38, 000 spectators throughout the 4-day event, complete with musical entertainment, food and commercial vendors, and over 1000 cars and trucks!
Cruise on in & join the fun this June 22, 23, & 24 2012!
Live Music, Street Dancing, and Vintage Cars going "Back to the 50's" can be fun for the entire family!
MSRA's "Back to the 50's" will have 350 commercial vendors, over 300 Arts and crafts, and up to 350 swappers! Plus Hot Rods, custom & classic cars with 125,000 spectators! MSRA's "Back to the 50's" will be held at the Minnesota State Fairgrounds 1265 Snelling Ave. North St. Paul, MN 55108-3009
Get ready for another year of great doo wop music & hot rods that promises to be a weekend full of fun!
Hey Viv say's
"Keep On Rockin' the 50's!"
Monkey Girlz - Staten Island Vintage Clothing Boutique
AngeLee and Viv at Monkey Girlz Treasures in Staten Island
Happy Customers at Hey Viv !
Lost in the 50's in Sandpoint Idaho - Rock til You Drop!
Free Groovy Stockings Giveaway
*
after a purchase of $15 or more
Hand Picked Creations - Designer Resale & Vintage Clothing in Staten Island